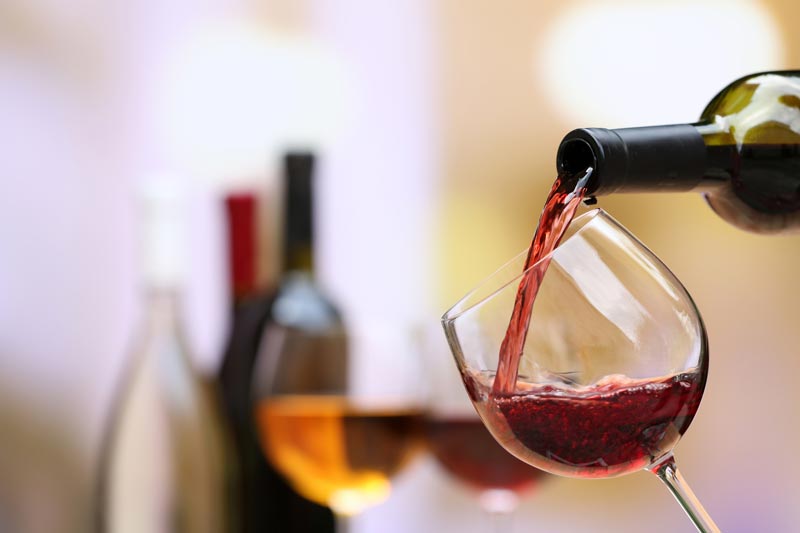 22 Dec

5 Tips For Ordering Wine Like A Pro

When you buy wine to drink at home, you may choose the same kind over and over again — or perhaps you buy bottles based on their labels! (No shame; we all do it!).

At a fine dining restaurant, however, you might want to use a little more finesse when ordering a bottle for the table to share.

We're here to take the intimidation out of ordering. Read on for tips on etiquette and choosing the perfect vintage.
Don't Be Afraid to Ask
A sommelier, or even the server at an upscale establishment, will be able to point you to a few wines that you might enjoy. Simply tell them your preferences.
It's also good to indicate what dishes you're considering ordering so that they can make a recommendation based on the food.
Indicate Your Price Range Subtly
One of the intimidating parts of ordering wine, for many people, has to do with price. You don't want to appear frugal by asking for the least expensive one on the menu. Unless you have an expense account, you might not be able to pony up for some of the higher-end vintages.
With the server or sommelier by your side, simply point to the list. You can say something like, "I'm interested in a red in this range, what would go best with the tenderloin?" A professional will get the message.
By the Glass or the Bottle?
If you and your dining companions will consume at least three glasses over the course of the meal, it's best to order a bottle. You'll get a higher quality for the price you pay.
Most restaurants put more familiar varietals on their by-the-glass list, while the offerings by the bottle may be a bit more esoteric.
How to Choose
One good rule of thumb, whether you're ordering a glass or a bottle, is to go for something unfamiliar. That's contrary to most people's instincts; after all, it's easier and safer to order something that you've enjoyed before.
However, those unusual selections have been chosen by the sommelier or restaurant's owner for a reason — you might be surprised by how great they are! With a little guidance, it's a good bet that you'll discover something delicious by stepping outside of your comfort zone.
The Label and the Tasting
Why does the server or sommelier show you the bottle when they bring it to the table? It's an odd-seeming ritual, but it's just to confirm that she has brought the same thing you selected.
Next, you'll be offered a small sample to taste. Again, it might seem awkward, but the purpose is to check that the drink isn't spoiled. If it tastes rancid or otherwise off, let the server know. Otherwise, just nod, and the server will continue pouring for the rest of the table.
What's Your Favorite Kind of Wine?
The drink we know as vino has been around for at least 9000 years and the industry is still going strong, thanks in part to millennials. That demographic is responsible for almost half of all U.S. sales!
If you'd like to do some tasting in advance of your next dining experience, take a look at our online shop and stop by our tasting room for some of the best wine the Central Coast has to offer!
Autry Cellars is proud to be one of the smallest boutique wineries on the Central Coast. Autry Cellars begins with carefully selected grapes grown in the highly-prized Paso Robles and Edna Valley appellations along California's stunning Central Coast.